Are you craving the tantalizing and lip-smacking goodness of smoked meats? Look no further than Embark Smoked Meats. From backyard barbecues to upscale wedding receptions, our catering services bring the best of BBQ to events in Northern New Jersey. Whether you're looking for a casual feast or a refined dining experience, Embark Smoked Meats will exceed your expectations.
Tender, flavorful, smoked meats are some of the country's most mouth-watering, decadent, and sought-after culinary choices. At Embark, we bring a masterclass of carnivorous creations to your events in New Jersey through our revered catering services. Our catering services provide you with a variety of options, from large events to casual catering. With our custom-made BBQ sauces, rubs, and smoked meats, we can take your taste buds on an unforgettable journey. Let's get started!
Embark Smoked Meats offers authentic and traditional BBQ catering services to events in Northern New Jersey. Our top-notch pitmasters specialize in preparing a range of smoked meats, including beef brisket, pulled pork, ribs, and chicken. Our meats are cooked with traditional southern wood-smoking techniques, resulting in tender and juicy delicacies. Our BBQ catering services include setup and serving of meats, utensils, sauces, and sides.

Event Catering
Looking for a more upscale dining experience? Embark Smoked Meats offers elevated event-style catering services too. Our team of experienced pitmasters and chefs will create a custom BBQ menu for your event. From succulent, slow-smoked brisket to juicy, tender pulled pork, to fall-off-the-bone ribs, to delectable BBQ sandwiches, to side dishes that are just as tasty, Embark Smoked Meats will tantalize your taste buds and make your event a hit. Check out our large event catering menu today!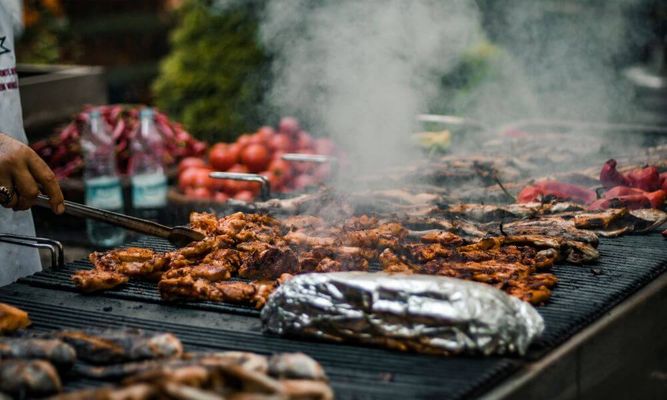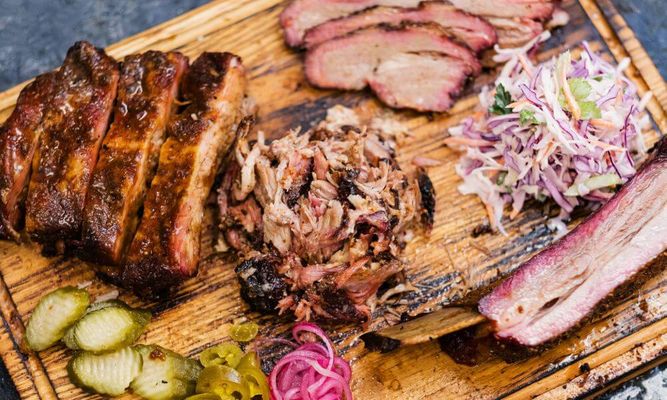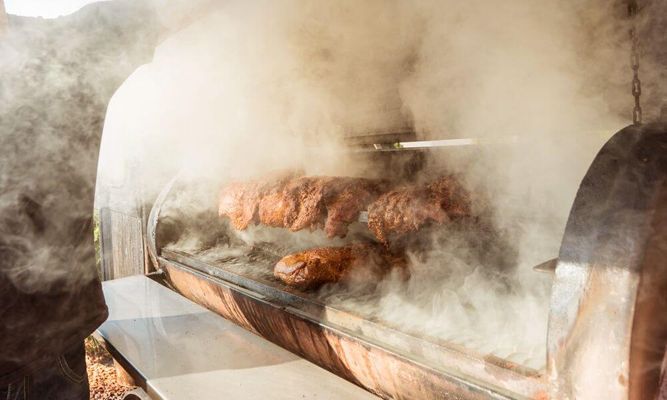 Areas We Serve
Whether you're hosting a backyard barbecue, corporate event, or wedding, we are dedicated to creating an unforgettable culinary experience for you and your guests. Embark Smoked Meats proudly serves cities throughout Northern New Jersey, including:
Montville

Sussex County

Passaic County

Essex County

And more!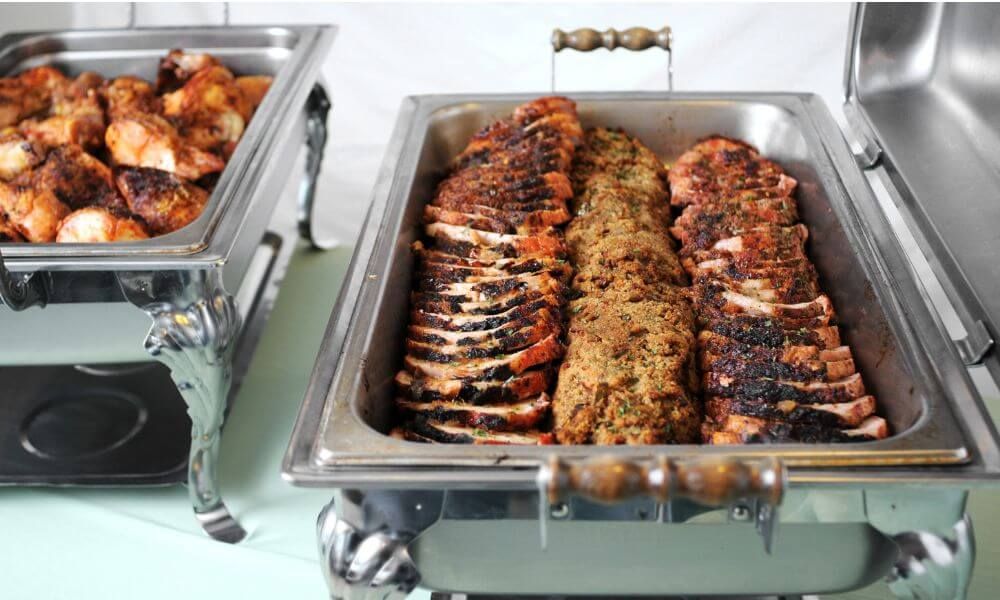 Why Choose Embark Smoked Meats?
Choosing Embark Smoked Meats for your catering services means selecting a team of expert pitmasters and chefs dedicated to providing the highest quality cuisine. Enjoy authentic and traditional BBQ catering, elevated event-style catering, or casual backyard-style catering. We can cater to any event, no matter the size. Additionally, our specialized team members are dedicated to providing meticulous attention to detail in every culinary experience we provide. We are proud to be a woman-owned, locally operated business, and we strive to be a leader in sustainable practices.
Embark Smoked Meats combines traditional smoking techniques with modern culinary flair, ensuring that every dish is a memorable experience for you and your guests. From our authentic BBQ catering services to our customized elevated event-style catering, we deliver a unique culinary experience that exceeds your expectations. Contact us today to book your catering service and let Embark take your event to the next level!