About Our Women-Owned BBQ Catering Company
LOCALLY SOURCED BBQ YOU CAN TRUST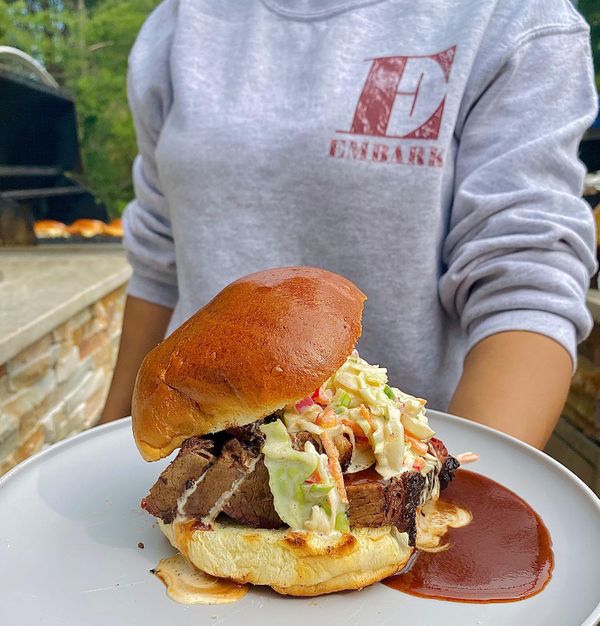 At Embark Smoked Meats, we strive to create delicious, high-quality smoked meats that will tantalize your taste buds and make your meals memorable. Our commitment to quality starts with our commitment to sourcing only the freshest, locally-sourced ingredients. Our meats are free of steroids and hormones and are smoked with the highest quality wood to give them an incomparable flavor.
Our house-made sauces are the perfect accompaniment to any smoked meat. They are made with all-natural ingredients and feature flavors that will make your mouth water. We also offer a variety of rubs that will enhance the flavor of any dish.
When it comes to sustainability, Embark Smoked Meats is committed to using recyclable packaging materials and to reducing our environmental impact. We are proud to be a woman-owned, locally operated business, and we strive to be a leader in sustainable practices.
At Embark Smoked Meats, we want to take your taste buds on an unforgettable journey. With our delicious smoked meats, house-made sauces, and sustainable packaging, we are sure that your meals will be truly memorable. Let's embark on a delicious adventure together!